FRIDAY - October 4
CUCINA di SANTA MARIA - A Tribute to Frank Sinatra
Music 6:30 pm to 7:30 pm; Dinner open 6 pm to 8 pm (Howley Hall)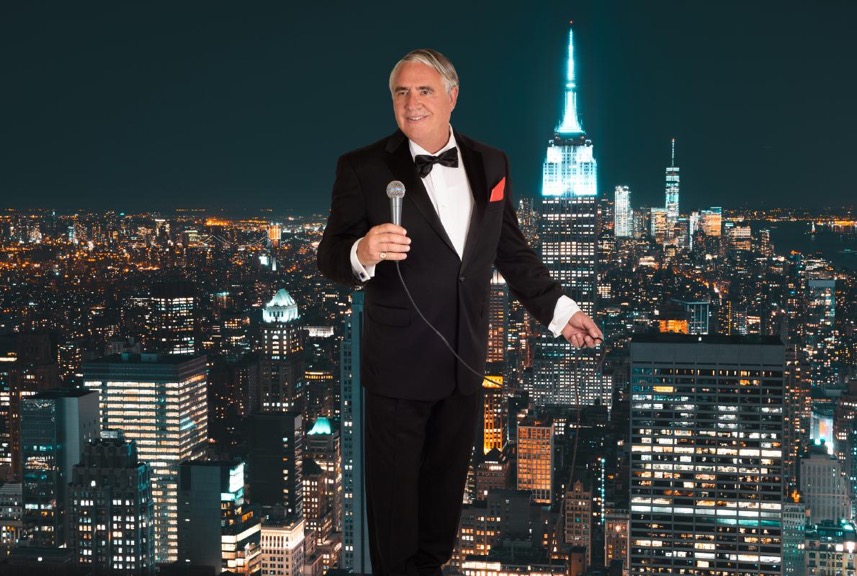 Our delicious Italian dinner includes Phil's famous lasagna, pasta with choice of marinara sauce, green salad, garlic bread and your choice of juice, soda or one glass of wine. Enjoy delicious pasta while enjoying a tribute to Ol' Blue Eyes, performed by John DeMers. This is one of the most popular Fair events. We recommend purchasing your tickets early! Purchase your tickets with the advanced sales ticket form, after Mass, or once the fair begins at the Information Booth.
Tickets are $15.00 per Adult and $10.00 per child (12 years and younger).
The Alison Sharino Band is a high energy, versatile dance band that appeals to every age group. The band is an amazing group of musicians who love what they do. You'll recognize the amazing voice of Alison Sharino from the Joe Sharino Band, who has delighted fair goers in years past. Guitar, keyboards, bass, drums, saxophone and four-part harmonies round out the full sound of this fun group. The result is a band with the kind of contagious energy to keep any crowd dancing all night long and a song list that covers every era and style of music. The Alison Sharino Band has received the prestigious Best of 2016 Award from Gigmasters.com!
SATURDAY - October 5
Dance Attack Studios provides quality dance instruction in Sunnyvale and Los Gatos and offers a range of dance programs for students of all ages including: ballet, tap, jazz, modern, hip hop, and breaking. They accommodate students of all skill levels and those with special needs, with the purpose of developing and enhancing our students' love of dance in a positive and encouraging environment.
The Dance Company of Los Gatos dance program provides the finest instruction in ballet, jazz, tap, contemporary, lyrical, hip hop, tumbling and cheer - offering classes to the newest of beginners to the most advanced of aspirations. At The Dance Company Of Los Gatos there is something for everyone--whether it be a beginning ballet class or a desire to perform on a competitive dance team.
Talent Show
1pm to 2pm (Main Stage)
Showcasing St. Mary's own unique talents and skills, the Talent Show will provide creative fun. Whether tap dancing, reciting poetry, magic tricks or stand-up comedy, our students are sure to entertain!
Studio Kicks
2pm to 2:30pm (Main Stage)
Larry Lam's Studio Kicks Training Center is a family-oriented studio for all ages and all levels. Studio Kicks focuses on simple, easy-to-follow moves, Known for its high-energy Tae Kwon Do, Cardio Kickboxing, Power Kickboxing classes, the studio also provides instruction in Total Body Conditioning, personal training sessions, hosts live DJ fitness nights, and summer camps for kids.
DJ Adam Barrera
2:30pm to 4:00pm (Main Stage)
DJ Adam returns to St. Mary's to mix tunes and provide some afternoon music. Stop by the stage, say hi and put in your favorite music requests.
Dante - Comedy Magician & Family Entertainer
4:00pm to 4:45 pm (Main Stage)
A fast paced and often silly magic show filled with surprises, colorful props, music, and laughter. This show includes tons of audience participation that will keep everyone fully engaged. A fun complete theatrical experience the entire family can enjoy together.
FAMILY BINGO
5pm to 7pm (Howley Hall)
The family that plays together-wins together...with a little luck...and a Bingo Card or two or three! Treat your family to Country Fair BINGO and you could bring home great prizes, including restaurant gift cards, store gift certificates, games, toys and much more! $10 per BINGO Card.
Tickets are available through the advanced sales ticket form, information booth or at the door.
LIVE MUSIC -MPulse Party Band
7pm to 10pm (Main Stage)
Start your weekend off right at the Country Fair and get your groove on to the tunes of party band MPulse. The band is fronted by two very high-energy singers in Karen "KB" Bance, and Doc Robinson. The rhythm section is led by keytar player and band leader Robert Bance. Mpulse brings top notch musicians to the party with David "Kidd Funk" McAlister on Bass, Cory Clar on Guitar, Andre "Dr. Funkenstein" Preston on Drums, and Carrie Streeter on Keyboards. Playing top dance hits from the 70's to today, this popular Bay Area band will get you up and dancing.
SUNDAY - October 6
West Valley Gymnastics School is the premier South Bay gymnastics school and has been in business over 25 years. WVGS has both a team and recreational gym and programs starting with preschool age. They strive to develop happy, healthy children while improving social skills, self-esteem, self-confidence and motor skills. WVGS has Olympic champions in their midst as well as students who have gone on to compete in collegiate teams.
The Crazy Fun Cake Walk
11:15am to 11:45am (Main Stage)
Win a cake! When the music plays, walk around the numbers on stage. When the music stops, stand on your number and hope your number is drawn as the winner. This is a fair favorite—-great tasting family fun and a St. Mary's tradition.
DJ Adam Barrera
noon to 2:00pm (Main Stage)
DJ Adam returns to St. Mary's to mix tunes and provide some afternoon music and fun. Stop by the stage, say hi and put in your favorite music requests.
Meet our local officers & CHP officers, thank them for their service and take a look at a local police car and CHP car. Visit their table located near the Kids Zone and brush up on some safety tips. We're grateful for our first-responders and always appreciate their participation in our fair.
Visit with local firefighters and thank them for their service. Have you ever seen a fire engine up close? Here's your chance. We're grateful for our firefighters and always appreciate their visit to our fair.
LIVE MUSIC: RUSTY Rock n' Roll feat. Karen Dayton
2:00pm to 4:00pm (on the Main Stage)
RUSTY Rock n' Roll plays a unique mix of classic rockin' hits with a Grace Slick/Janis Joplin sound and vibe. Karen Dayton's high energy lead vocals and stage presence, create a fun rock concert feel after more than ten years of entertaining the Bay Area. Karen and her husband Cleve (guitar/vocals), along with Mark (drums/vocals & a St. Mary alum!), Charlie (keys/vocals), and Tim (bass guitar) look forward to rock'n' at the St. Mary Country Fair!
RAFFLE - WINNERS ANNOUNCED
4:15 pm
Tickets available through for purchase through advanced ticket sales or at the raffle booth. Drawings takes place at 4:15 pm on Sunday, Oct 6. Need not be present to win.
$20,000 Grand Raffle

$100 for 1 ticket or $250 for 3 tickets

only 600 tickets will be sold!

General Raffle*

various prizes

$3 for 1 ticket or $25 for 10 tickets.

Super Cash Raffle

$1,000 prize

$5 per ticket
*Please note: This year's General Raffle will be structured differently. You must drop tickets in the bin designated for each prize you would like to win. Each General Raffle prize will have its own bin to drop raffle ticket(s. You may put all your tickets in one bin or spread them out in any number of bins you would like.
Be sure to check out the schedule in the Official Fair Program and at the Information Booth.
There are many events and shows on the main stage and in the Kids Zone occurring all weekend long!